Núcleo/Memoria
Boost Clock / Frecuencia de Memoria
hasta 1366 MHz / hasta 7000 MHz
Memoria GDDR5 de 4GB
Diseño térmico Armor 2X
Ventilador TORX
- Aspas de dispersión: La curva más pronunciada acelera el flujo de aire.
- Aspas tradicionales: Envían un flujo de aire estable al disipador de gran tamaño que se encuentra debajo.
Zero Frozr: Detiene los ventiladores en situaciones de baja carga, manteniendo el ambiente silencioso.
Tecnología de Control de Flujo de Aire Avanzado: Mejora la eficiencia de refrigeración con aerodinámica avanzada para enfocar el flujo de aire.
Utilitario de Overclocking Afterburner
Control inalámbrico a través de dispositivos Android/iOS.
Predator: Grabación de video en juego.
Kombustor: Benchmark DirectX12.
Soporta configuraciones multi-GPU.
Componentes Military Class 4
Certificación MIL-STD-810G para máxima estabilidad y calidad.
Componentes Hi-c CAP, Solid CAP y el nuevo SFC.
EXIGE MÁS, EXIGE RADEON
Guiando el Futuro del Gaming
La 4ta generación de arquitectura GCN está hecha para gamers que juegan desde cualquiera de los últimos MOBAs hasta los títulos AAA más populares. Los Shaders Asíncronos y el Motor de Geometría mejorado potencian nuevos niveles de juego fluido.
Tecnología AMD FreeSync™
Termina con el juego entrecortado y cuadros interrumpidos con un desempeño fluido y sin artefactos prácticamente con cualquier tasa de cuadros.
Compatible con HDR
El contraste mejorado y los colores ofrecen una experiencia visual nítida, colorida y vivaz.
DISEÑO CLÁSICO EN BLANCO Y NEGRO
Juega con estilo y atrévete a ser diferente con las tarjetas gráficas ARMOR únicas de MSI. Inspiradas por los blindajes avanzados con un diseño clásico en blanco y negro, las tarjetas gráficas ARMOR son perfectas para los gamers y case modders que buscan algo diferente. Aquí el gaming se encuentra con el estilo.
Aspas tradicionales
Maximiza la corriente de aire y dispersión hacia el disipador de gran tamaño ubicado debajo.
Aspas de dispersión
Reciben más aire para maximizar la corriente hacia el disipador.
VENTILADOR DOBLE
El diseño térmico ARMOR 2X está equipado con dos de los ventiladores premiados MSI TORX. Gracias al diseño patentado de sus aspas, los ventiladores MSI TORX ofrecen un gran desempeño de refrigeración manteniéndose silenciosos.
ZERO FROZR - MANTENTE OCULTO
Introducida por primera vez en 2008 por MSI, la tecnología ZeroFrozr dejó su marca y ahora es una de las normas de la industria para tarjetas gráficas. Elimina el ruido de los ventiladores al detenerlos en situaciones de baja carga. Esto significa que puedes enfocarte en el juego sin el ruido de los ventiladores.
LOS VENTILADORES GIRAN
Durante el juego intenso o benchmarking
LOS VENTILADORES PARAN
Completamente silenciosos durante el reposo, multimedia o juego ligero
DISIPADOR
Y CONTROL DE FLUJO DE AIRE
Debajo de los ventiladores poderosos hay un enorme disipador con incontables aletas de aluminio que ayudan a disipar el calor de la GPU. Los conductores de calor de cobre están unidos a la base para asegurar la refrigeración eficiente. Las aletas de aluminio están equipadas con la tecnología de Control de Flujo de Aire para maximizar la corriente de aire hacia los conductores de calor.
EL FUTURO DEL GAMING
La experiencia de juego más suave, rápida y emocionante al eliminar el tearing de pantalla, shutter y lag.
La resolución ultra alta (UHD) (UHD) ofrece 4 veces la resolución de 1080p, permitiendo imágenes mucho más precisas y nítidas con delicados detalles durante el juego.
PREPÁRATE PARA LA RV CON MSI
Para experimentar y disfrutar del mundo fascinante de la Realidad Virtual, se necesita un hardware de alto desempeño. MSI, líder mundial en Gaming de alta gama y eSports, ofrece guías para asegurar que tu sistema esté listo para RV. Integrando lo mejor de la tecnología de vanguardia en el hardware gaming RV de MSI recomendado para un desempeño suave. Junto con nuestros asociados en RV, MSI ofrece a los gamers una experiencia de RV realista donde el juego cobra vida.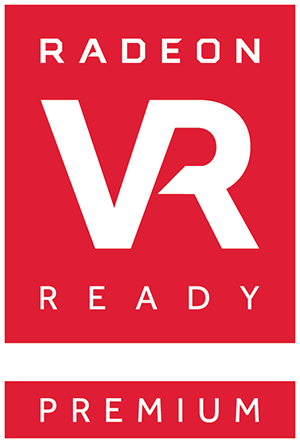 WE'VE GOT YOU COVERED

Solid metal backplate included for extra toughness and finished looks.

THE ULTIMATE GAMING GRAPHICS CARD

Design and Performance in a class of its own.

FIERCE GAMING GLOW

Customize the LED lights and effects to match your system or mood.

TORX 2.0 FAN

MSI's patented fan design generates 22% more air pressure for supremely silent performance.

WE'VE GOT YOU COVERED

Solid metal backplate included for extra toughness and finished looks.

THE ULTIMATE GAMING GRAPHICS CARD

Design and Performance in a class of its own.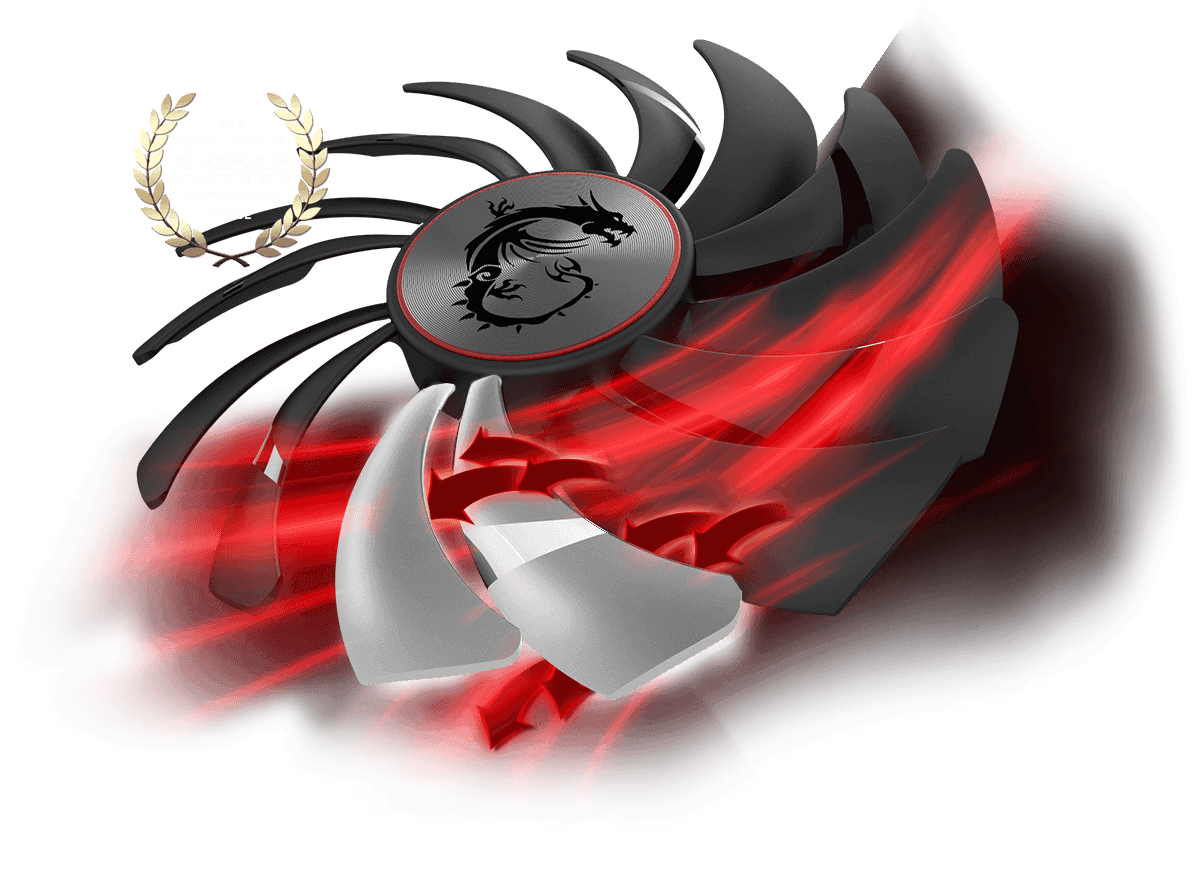 TORX 2.0 FAN
TEAMWORK FOR GREATER STRENGTH
Just like in games, the exclusive MSI TORX 2.0 Fan technology uses the power of teamwork to allow the TWIN FROZR VI to achieve new levels of cool.
TORX 2.0 Fan design generates 22% more air pressure for supremely silent performance in the heat of battle.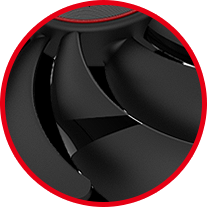 Dispersion Fan Blade
has a steeper curved blade which accelerates the airflow, increasing its effectiveness.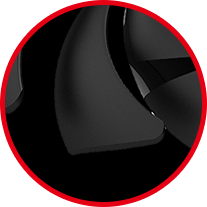 Traditional Fan Blade
pushes down a steady airflow to the massive heatsink below.
ZERO FROZR-STAY UNDETECTED
First introduced in 2008 by MSI, ZeroFrozr technology has made its mark and is now the industry standard among graphics cards. It eliminates fan noise by stopping the fans in low-load situations. This means you can focus on gaming without the noise of spinning fans.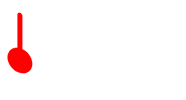 FANS SPINNING
During intense gaming or benchmarking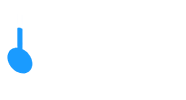 FANS STOP
Completely silent during idle, multimedia or light gaming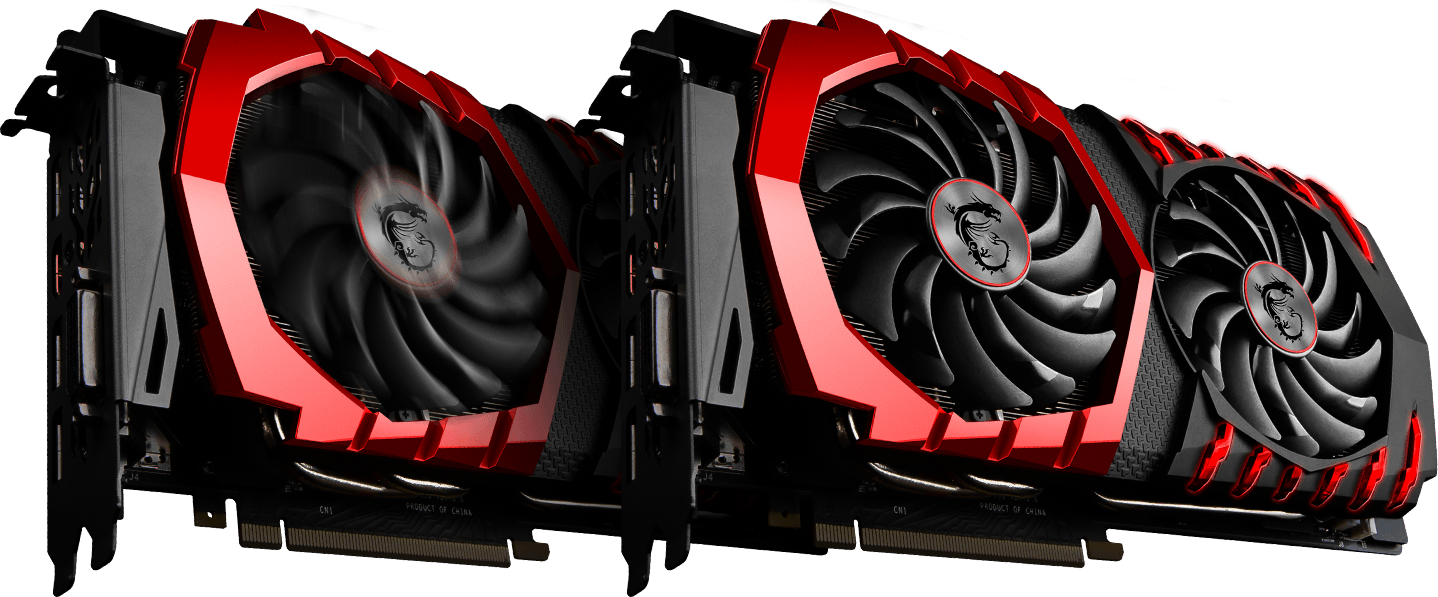 "If your TORX 2.0 fans stop, it's time to push your gaming rig harder!"
CATCH THE VIBE WITH COOL LED EFFECTS
Each LED can be controlled individually by choosing any of the animation effects availiable in the MSI Gaming App, ranging from responding to your game sounds or music to steady light, breathing and flashing. Of course, you can also turn them off.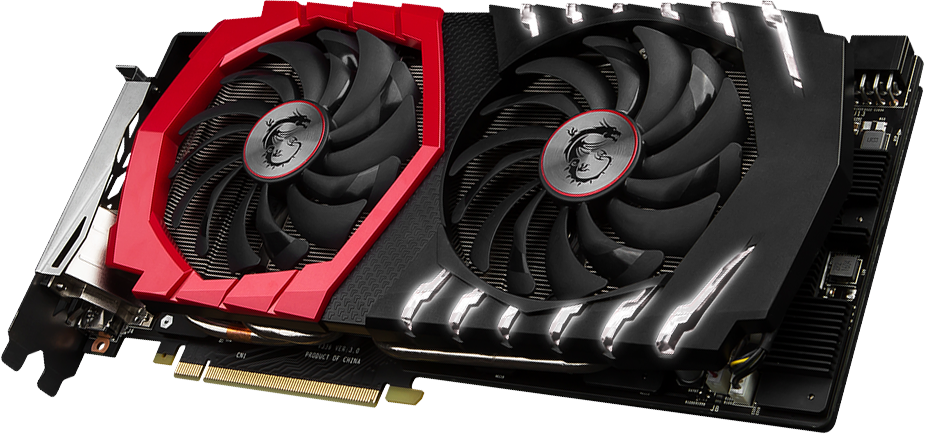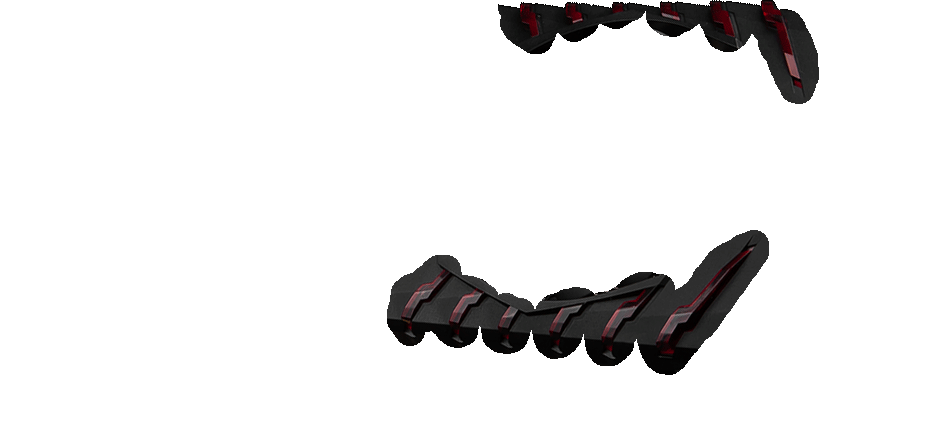 HEATSINK
Lurking under the cover of the GAMING graphics card is an engineering masterpiece designed to keep the graphics card cool. Every tiny detail of the intricate heatsink plays an essential part in providing a cool & quiet gaming experience.
AIRFLOW CONTROL TECHNOLOGY
Using advanced aerodynamics, Airflow Control Technology directs more air directly onto the TWIN FROZR VI heat pipes. The special deflectors on the heat sink enlarge the surface area, which means lower temperatures and better gaming.
SMOOTH HEAT PIPES
Up to 8mm thick copper heat pipes with a smooth squared shape at the bottom maximize heat transfer from the surface of the copper base plate.
SOLID BASEPLATE
To temper the heat generated by a powerful GPU, MSI GAMING series graphics cards use a solid nickel-plated copper base plate. The base plate catches the heat from the GPU and transfers it to the heat pipes for dissipation so you can keep cool.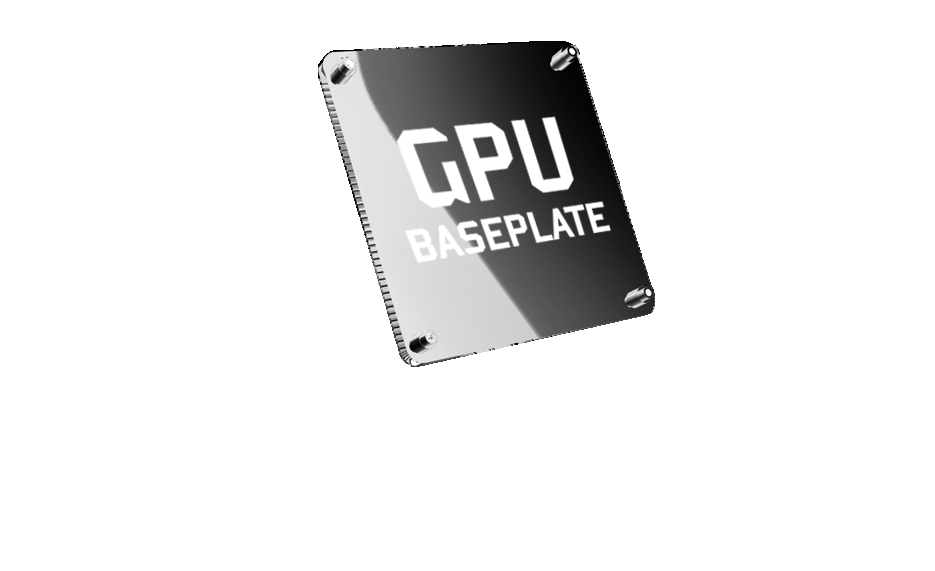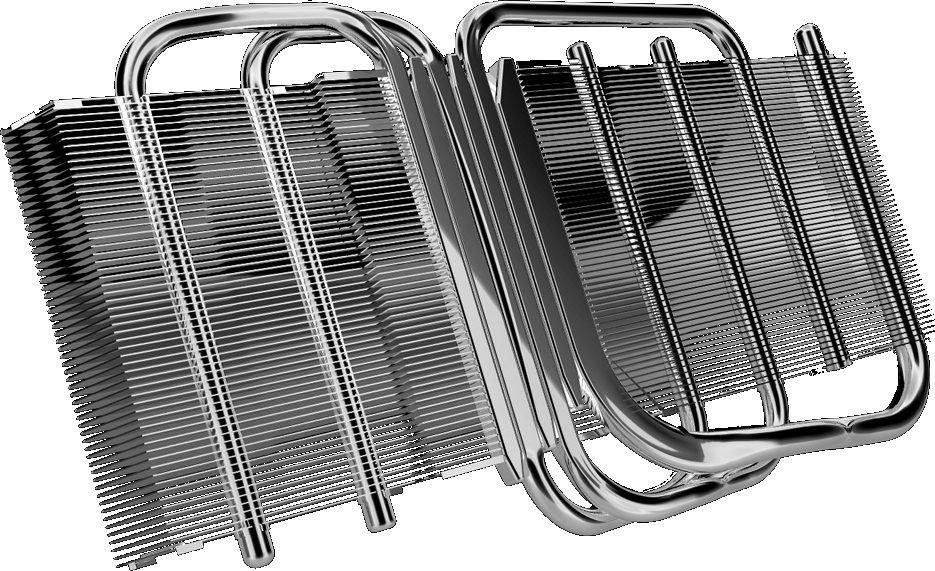 CLOSE QUARTERS COOLING
Below the heatsink you find the close quarters cooling which enables you to push the MSI GAMING card to the max.
1

Rugged Anti Bending strip

2

Memory Cooling Plate for stable & higher overclocks

3

PWM Heatsink covering the length of the card to ensure cool temperatures
EXTRA POWER INPUT
A tailored PCB design higher performance and extra cooling comes with an extra 8-pin connector to allow for overclocking beyond the limits.
1

Larger PCB for extra cooling

2

8-Pin power connector
ENHANCED PWM DESIGN
A 8-Phase PWM design with High Quality Military Class components ensures extreme reliability and superb overclockablity and enhanced efficiency.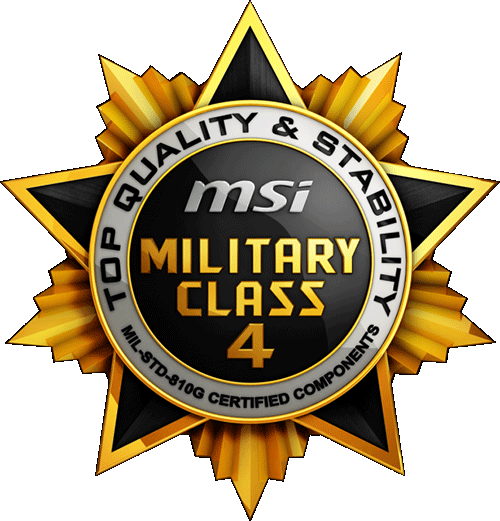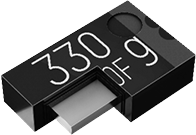 Hi-C CAPs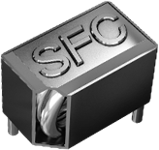 Super Ferrite Chokes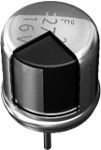 Japanese Solid Caps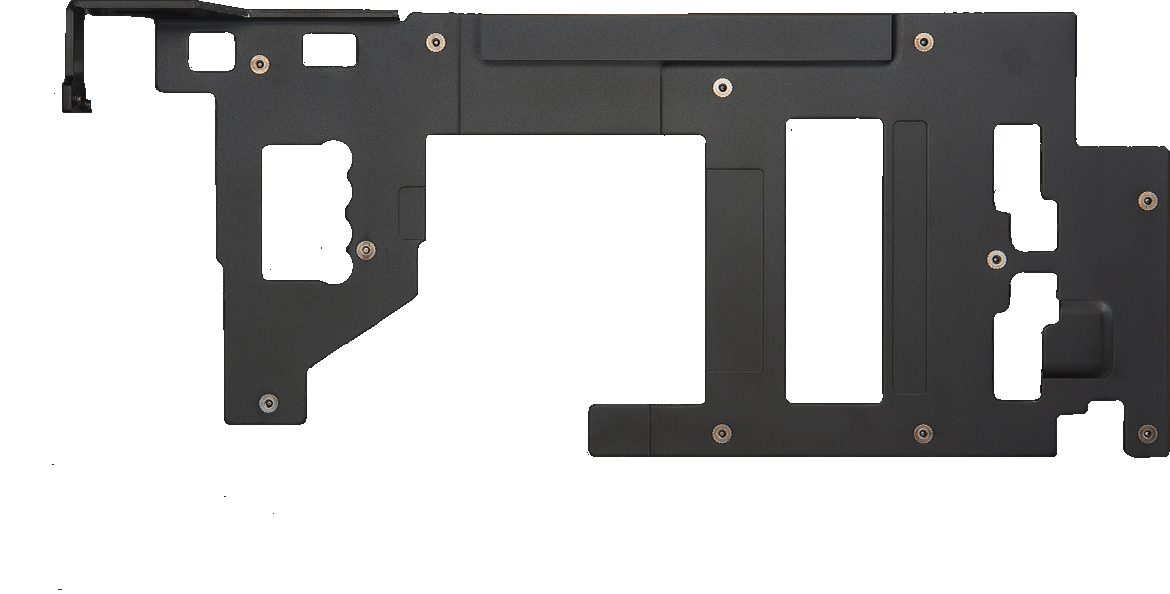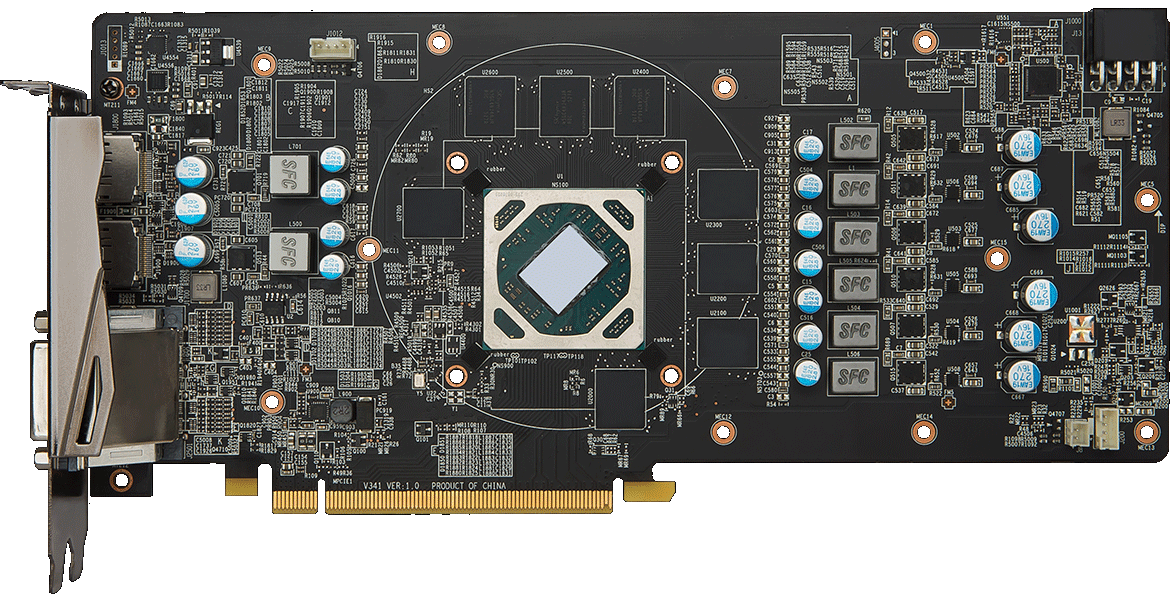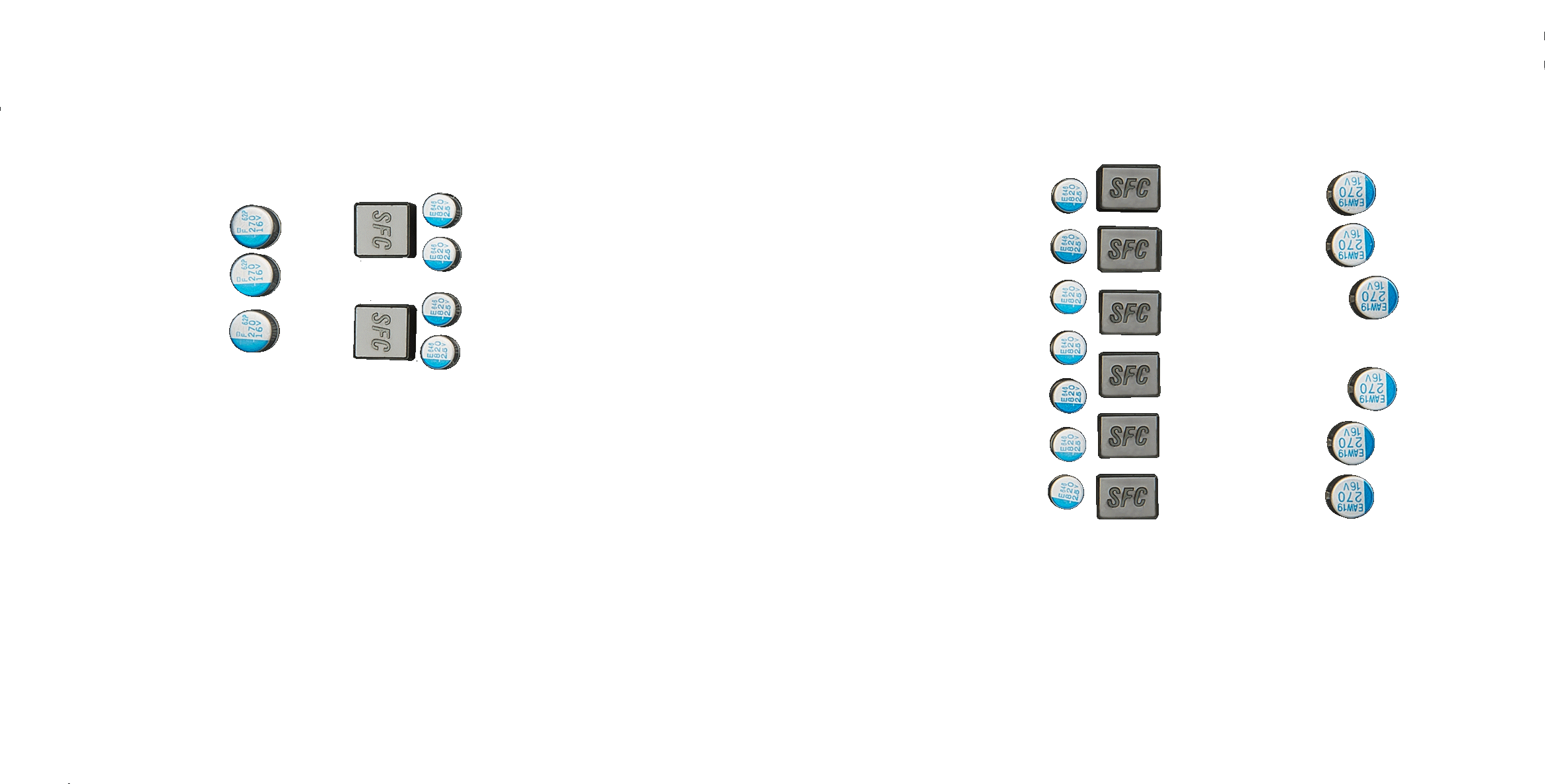 BACKPLATE
A powerful graphics card needs a strong build to harness its performance. MSI GAMING X graphics cards are fitted with a solid metal back plate to make it extra tough. The matte black finish completes the TWIN FROZR VI design to perfection.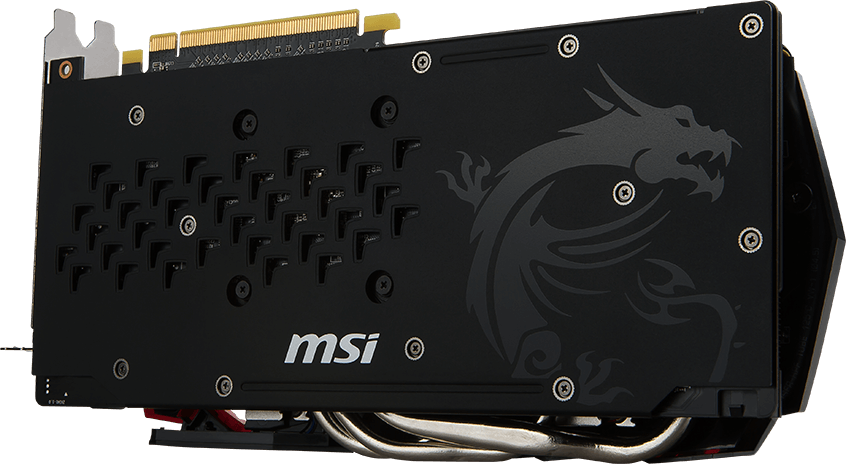 MULTI GPU
Gaming enthusiasts are always looking for more performance to get the ultimate experience. Using multiple graphics cards in SLI or Crossfire is a great way to find out just how good it gets. MSI GAMING graphics cards fully support multi GPU technologies.
* Possibilities may vary depending on what is supported per model.
THE FUTURE OF GAMING

The smoothest, fastest and most exciting gaming experience ever by eliminating screen tearing, display shutter and input lag.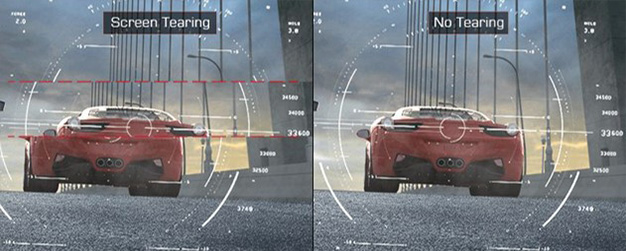 Ultra-high resolution (UHD) delivers 4x the resolution of 1080p content, enabling much sharper and crisper images with delicate details during gaming.