Pendrive Kingston 16GB USB 3.1
SIN STOCK (Llamar y confirmar al 0810-220-0188)
IVA incluido
DataTraveler 50
DataTraveler® 50 is a lightweight USB Flash drive that's available in capacities from 8GB to 128GB1. The drive's compact, capless design features a metal casing and colourful accents that range by capacity. Fast2 USB 3.1 Gen 1 (USB 3.0)3 performance ensures quick and easy data transfer. Backward compatible with existing USB 2.0 ports, the drive is also customisable4. DT 50 is backed by a five-year warranty, free technical support and legendary Kingston® reliability.
Features
Compact, lightweight, capless design
Metal casing with colourful accent by capacity
Fast

2

 USB 3.1 Gen 1 (USB 3.0)

3

 performance
Customisable with your logo and/or digital files

4
Learn More
Customisation
Kingston's Flash Customisation programme offers a wide range of options, including co-logo, custom art, insert/casing, custom content and much more, on select drives. Whether you're ordering a large quantity for your entire organisation or personalising a few drives for your soccer team, now your favourite Kingston products can make a unique statement.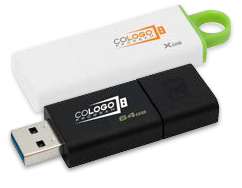 What is USB 3.1 Gen 1 (USB 3.0)?
The next generation in Flash drive performance, USB 3.1 Gen 1 is the next major revision to the Universal Serial Bus (USB). It offers the same ease-of-use and plug-and-play capabilities as previous generations of USB technologies – with a 10X performance increase and better power management.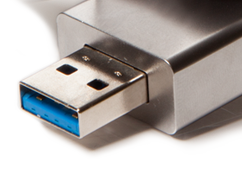 USB Type-C
Kingston's DataTraveler Type-C USB drives provide storage in a small, convenient form factor for devices with USB Type-C ports. These Flash drives are also compatible with existing USB 2.0 and 3.0 Type-A ports found on PCs, tablets and other devices.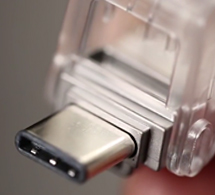 USB OTG
Kingston's DataTraveler microDuo USB Flash drive provides storage in a small, convenient form factor for Android® tablets and smartphones that support USB OTG (On-The-Go).
OTG drives function just like a standard Flash drive and are easier and more convenient than using cloud services.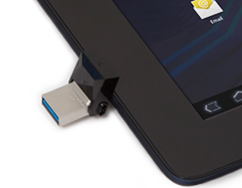 Los clientes que compraron este producto también han comprado...
• Marca: Lyonn• Modelo: TCA-1200NV• Potencia: 1200 Watts• Enchufes: 6• Encendido: Led VERDE• AVR: Led amarillo• Dimensiones: 250 x 90 x 80 mm• Peso Neto: 1,5 Kg
Libertad de movimiento…. sin nunca perder el contacto El Repetidor universal inalámbrico-N Kronos301 de Nexxt Solutions ha sido concebido para ofrecer velocidades de transmisión de hasta 300Mbps, además de ampliar la cobertura en el interior de su casa u oficina. El conector enchufable del amplificador de señal permite ubicarlo con facilidad en áreas...